Creative C is a creative platform edited by FF (an independent international network of creative boutiques founded by Fred & Farid) showcasing the best emerging talents from LA, New York, Shanghai, and Paris in art, music, fashion, photography, design, illustration, food, and architecture. The network is anchored in these 4 cities which are true creative hubs of talented people and thriving with areas fostering cinema, fashion, technology, street culture, video games, and music. The content of Creative C will be curated by a team of FF Curators from FF US, FF Shanghai, and FF Paris.
Fred & Farid, Founders, and CEO of FF say, "We have carefully chosen our cities and we let their energies infuse our company. We always try to learn things from these hubs, rather than teaching things to them. Los Angeles, New York, Shanghai, and Paris are super-strong energetic centers for creativity. We believe in building real places with real people. We think that when you bring exciting people into one network without walls or boundaries, the most beautiful things can happen."
Such creative energies inspire all the talents in the network every day. At heart, the idea of the Creative C platform lies in sharing these inspirations beyond the FF Creative Community and bringing to light young creative talents in all disciplines. ​ ​ 
CREATIVE C : www.creative.community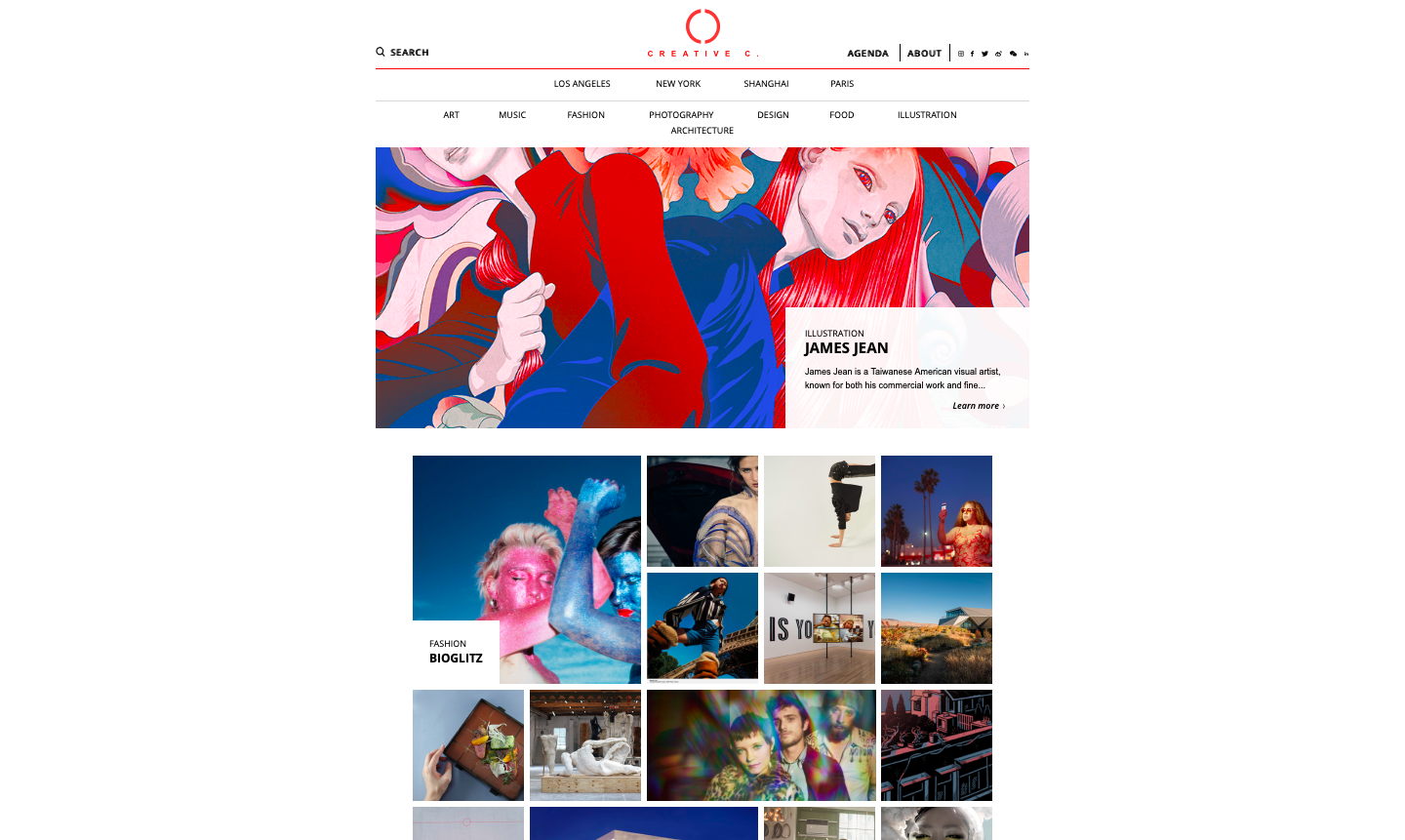 ---
FF: ​ 
FF is a global, independent creative boutiques network founded by Fred & Farid, based in LA, New York, Shanghai, and Paris, that helps some of the world's most innovative companies, including Airbnb, Google, WeChat, Alibaba, Stoli and more leverage creativity to solve business problems. In 2018, FF opened a new office in LA, welcomed new talent and fostered client relationships through its independent global network and creative approach to business solutions, under the leadership of co-founders and creative partners Fred Raillard and Farid Mokart. The team has doubled down on the notion of human-centric in the creative realm, preferring to think with their hearts, and infusing culture, strategy and diverse ideas into every project and client relationship. Global brands like Google, Alibaba, WeChat, HP and Stoli look to FF's nimble team as an extension of their own, trusting them to use technology as a tool to enhance creative ideas.